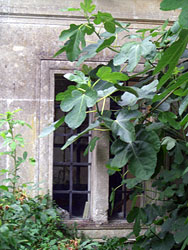 Forest Row village is situated in the northeastern corner of East Sussex, some three miles south of East Grinstead, and surrounded by the villages of Ashurst Wood, Hartfield, West Hoatly, Sharpthorne. Forest Row is easily assessable from London (BR Link – from East Grinstead), Brighton, Tunbridge Wells and Eastbourne.
The Village nestles on the northern edge of the beautiful Ashdown Forest. Forest Row is a large village with over five thousand residents, in spite of its growth the village has retained much of its rural character and is pleasant mix of old and new, with many traditional Sussex cottages. The village, is now the shopping centre for the surrounding rural area, and boasts many small shops, businesses and two organic farms, all providing personal service and a great choice.
The area has a great number of schools both private and state schools: Forest Row School, the local primary school. Michael Hall Steiner Waldorf School, Greenfields School, Ashdown House School, Stoke Brunswick, Brambletye are all independent private schools. Secondary schools are outside the village itself, but easily assessable – Sackville Community College, Beacon Community College and Chaily School. For the younger members of the community there is the village playgroup, and pre-prep. are available at the private schools listed above.
There is a wide choice of activities on offer from playing golf on the Royal Ashdown Golf Course, to talking walks and exploring the Ashdown Forest, Weirwood Reservoir, the Forest Way or talking part in the many clubs and associations available.
If you are looking for a property to rent or buy in Forest Row or surrounding area, then let Douch Partners Letting help find your dream property – we specialize in residential letting and sales. We offer a selection properties, whether you are looking to rent or buy an annex, apartment, flat, semi-detached house, bungalow, large rural home or detached property, located either in a village or rural location. Please click on our links to properties to let or for sale, or contact the office by telephone or e-mail.
Local Links
Forest Row Community Website - News, events, local business information and much more!
For more information or to arrange viewing please contact Stine @ Douch Lettings on tel.: 01342 826155 or by e-mail: info@douchlettings.co.uk